Lavish Reflections
and New Year Celebrations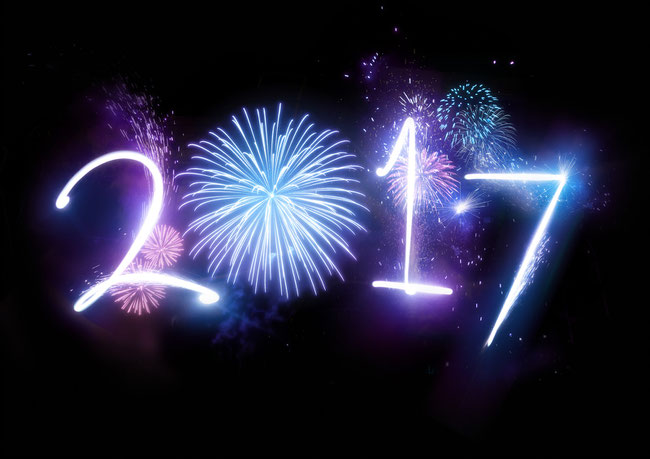 L.A. Remenicky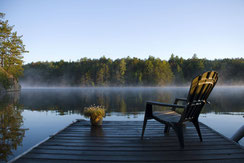 2016 was a tough year.
A new president was elected in a hotly contested race - an election that divided our country like no other and I pray our country can recover. We lost some great musicians and actors this year. Prince, Glenn Fry, Abe Vigoda just to name a few.
Carrie Fisher's death hit me the hardest. She was the princess we all wanted to be back in the 70's. Tough and smart, she led the Rebellion and didn't put up with Han Solo's shit. And even closer to home, I said goodbye to a dear friend. That hurt the most.
But it wasn't all bad. My first three books were re-released by Lavish Publishing and I released two new stories, Loving Jessie's Girl; Love On The Double Book 1 and Last Chance Christmas. Haven't hit any bestseller lists yet, but I'm always hopeful. I was privileged enough to be able to attend some author events; there, I met some fabulous readers and made some new author friends.
2017 promises to be an exciting year. Lavish Publishing will grow, the evolution of the publishing industry will continue, and hopefully, we will all sell more books. Personally, I hope to get four books out in 2017, the first being the third book in my Fairfield Corners series. This book turned out to be harder to write than I anticipated. I also plan to write and release the second Love On The Double book, write a story for the Lavish summer boxed set, and write the first book in a new series, Ground Zero – Rock Star Love Stories.
A new year gives us all a chance to "start-over". I have a lot of hopes and dreams for 2017 and I am going to work hard to see them come to fruition. Maybe a bestseller list, a Bookbub ad, or even just making a monthly royalty goal. It's a new year and a new chance to make a dream come true.
L.A. Remenicky writes love stories with a twist. You can follow her at these locations:
Website/Blog: http://www.laremenicky.com
Facebook: http://www.facebook.com/laremenicky
Google+: http://www.google.com/+LARemenickyauthor
Twitter: http://www.twitter.com/remenickywrites
Pinterest: http://www.pinterest.com/laremenicky/
Instagram: http://instagram.com/remenickywrites
Samantha Jacobey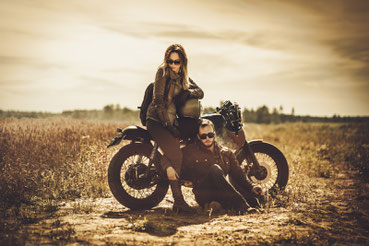 What an amazing year! 2016 flew by with the typical ups and downs, but I will always be left breathless when I think of the highs along the way.
I was excited to make it to so many signing events and traveled extensively this past year. I started off in February, with the Love and Fifty Event, where I spent a few days with a very dear author friend, Aubree Lane, and with my cohort, L.A. Remenicky (not that she isn't also dear, because I love them both!). Aubree was the best host I can imagine, and we had a splendid time. I can't believe almost a year has passed.
Then, I spent three weeks in the summer bashing around New England with my youngest son. We had a wonderful time creating memories I hope he will cherish for all his life; I know that I will for the rest of mine. Not to mention visiting with good friends who live half a country away; I hope we can do it again some time!
I hit Tahoe in August for another event, which was also an astonishing visit with Aubree, her husband, and a group of ladies I feel deeply connected to. Those are the times that make my life whole.
I followed Tahoe up with 3 days in San Francisco touring the area; seeing the redwood forests was an incredible experience, and I was so thankful my sister could join me for the trip. As we get older, I realize more and more how dear she is to me, and I will never stop hoping she will one day move back home to West Texas, where she belongs!
I ended the year with a brief visit Charlotte in October, and good things do come in small packages. I made the trip alone, but in the end I had a great time, met some new friends and fans, and would like to thank all of them; I can't wait to see you again!
Finally, looking ahead to 2017, my adventures aren't over yet. In May, I will be hooking up with L.A. again for a trip to Chicago – and yes that is why you have the Tori pic at the top of my post. I have wanted to go there ever since I wrote the first A New Life book, Captive; it was at the TOP of my places to visit list. I know that it will be an awesome chance to see the city and get back into her world for another round of stories I hope to release in the near future.
But that isn't all, my friends. I am taking my oldest son with me to Newcastle for the Dedicated Ink Event in June (and yes, that's in England). I absolutely can't wait, and having him along will make it all the more precious to me. London, Paris, and who knows what all we will see and do while we are there.
I honestly am astounded by the turn my life has taken since I first timidly typed my first novel and pitched it to the masses. I have been honored and blessed over the time I have spent as an author, and getting to travel is only one of the many perks I have found along the way.
Thank you all for your love and support; having such fabulous fans makes the experience all the more rich, and I hope that we continue to meet, grow, and enjoy this adventure for many years to come.
You can follow Samantha Jacobey at:
Website: www.SamJacobey.com
Facebook: https://www.facebook.com/SamJacobey
Twitter: https://twitter.com/SamJacobey
Pinterest:  http://www.pinterest.com/samanthajacobey/
Google+: https://plus.google.com/u/1/+SamanthaJacobeyBooks/posts
A. Nicky Hjort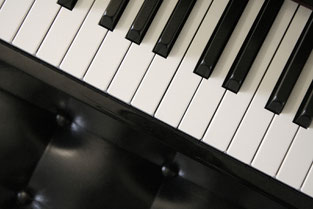 I am pretty sure that just ten itty-bitty seconds ago I was eighteen and flittering about in my cheerleader's uniform still trying to figure out who I was and what life meant. All the while I practiced a sexy Vogue pose or two with Madonna to prove I was Like No-Virgin she had ever met (Was I? probably not) and two-stepped alongside Garth, my man and all those friends I loved so much In Low Places. Reba called out to my broken heart in the middle of the night while the Eagles reminded me to finally (for God's sake) let someone love the real me trapped in this Desperado heart of mine. Of course, being the pain in the ass I was, I decided not to…and did a few drum solos with Phil Collins instead while I wondered what exactly what was In the Air Tonight, anyway?!
Blink…it was ten years ago and I walked across my medical school stage with a sexy dress on underneath my gown (that no one knew about but my BFFs) while I prayed Rob Thomas just might actually teach me something new about being Smooth. Of course he didn't, couldn't be bothered because he was way too busy on tour with Santana to stop for long in Dallas… and so George Michaels sang me Careless Whispers while I didn't sleep at night, on-call, and daydreamed of one of my dreamiest classmates instead. (Man, that one broke my heart and I still smile thinking about that Dr. Dreamy, of course.)
Blink…it was five years ago and I was the one singing about purple dinosaur families that are so happy…and love you while you love me…and All the Pretty Little Horses. Darn my gorgeous Rock-A-Bye Babies slept sometimes so soundly, yet sometimes not so soundly in their cribs. And I tried way too hard to figure out how I would buy them a Mockingbird or better yet, diamond rings that eventually just turned to brass anyway.
Blink…my babies were no longer babies.
Blink…I was forty. Holy heck a hunka- forty!
Blink…it's 2017 and I am sitting here typing this and pondering what will set this, of all years, apart from so many before it that flew by in such a blink of an eye while I danced to this song or that?
Thankfully, like always, Lionel Richie (my Endless Love) and so many other prophetic songs come to rescue me: Adele sings to me about how I'm On My Mind while I sit here wondering why it has taken me so long to accept that this is going to be my best year yet! I hope the same for you.
So here my doubts go, baby. This is what 2017 means for me: It means forgiveness. Screw forgiveness, it means thankfulness and celebration through "properly blaming" those who made me a better, stronger person while they helped me (even though I used to see it as hurting me).
It means that I will open my heart to all the love trying to get in because for heaven's sake I'll kiss my desperado ways good-bye for good. Kiss. Kiss.
And I'll choose to be my best self every day (and hopefully encourage others to do the same) because I'll see things the way God would have me see them.
When I fail – I'll fail fast, hard, and always forward, damn it.
I'll learn quickly and maybe even take a whole new road like Dyer.
I'll Love fiercely, freely and unconditionally… especially myself.
I'll fess up about all the lies I have been telling myself for so long when I look in the mirror. Finally…I'll speak the truth to that little child trapped inside me. The one I wounded so long ago. I'll say to her, "Come out… it's ok. It's time. Finally."
And she'll probably laugh nervously, but eventually believe me when I tell her enough times that, "I love you. I'm sorry. Please forgive me. Thank you."
And we will play like we should have all those stupid forgettable years that flew by before this one.
And something tells me that even if this year also goes by in the blink of an eye, I'll be better for it and my vision so much clearer because of it.
Why?
Because this year my only goal, my every goal is to be real, authentic, and truly free of the bullshit mask I held so close to my face. That's why.
… And when a little girl, all grown up, talks like that, it's not her mouth speaking–it's her heart. "Lub-dub, lub-dub, lub-dub." Can you hear it?
And you know twenty years later, Madonna was right… I am crazy for you. Maybe it's time, you be crazy for you too darling. Let's try it together then. Come with me…into 2017–our eyes open, our hearts beating, our faces totally mask-free, and our wishes granted because we finally allow them to come true. Finally.
Much love. I surrender. Can you?
–From a newer and much better A. Nicky Hjort–circa 2017!
You can follow Nicky at these locations:
Facebook author page: https://www.facebook.com/Author.A.N.Hjort
Twitter: @A_NickyHjort
Blog / Website: www.anickyhjortbooks.com
Instagram: https://www.instagram.com/nickyhjort
Kevin J. Kessler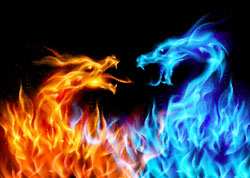 It seems as though 2016 was, for a great many people, a year best left forgotten. However, for me, 2016, my 31st year on the planet Earth, was one of the most professionally fulfilling years of my life.
When faced with overwhelming despair, as gracing the overdone cable news graphics on a daily basis, it's best to turn your mind's eye inward, and try to look at the year in terms of things that affected you. How did that which you have control over affect your life in 2016? We cannot affect the outcome of international conflicts, or mass tragedy, but we can control how we view the world, what we do to make a mark upon our own stories, and how we choose to remember the effect certain people and events have on us.
For me, 2016 was the year I've waited my entire life for. I accomplished the dream formed in the mind of a bullied young man, stealing away time to read Encyclopedia Brown and Stuart Little while he hid from his tormentors at recess. Becoming an author was all I have ever seen for myself, and while many times I came close to giving up, my story and my hopes lived strong within my heart. 2016 was also the year I encountered Lavish Publishing, and was given the opportunity of a lifetime, to join this incredible team off talented authors.
Some may find such self reflection to be selfish in the wake of the many tragedies that occurred this year. But to that point, I have to reflect upon the importance of positivity. It does not do to dwell on the things we cannot change. I choose to see the good that 2016 brought into my life. I choose to look forward to 2017 with optimism. And I hope that all of you can as well.
2017 is a blank slate, filled with mystery and 365 opportunities for greatness. So, to that end, I say to everyone, make 2017 work for you. If you have a dream, you owe it to yourself to chase it. We only get one go around in this world. On your death bed, you don't want to look back at your life and regret the fact that you did not pursue certain opportunities. If there's something you're passionate about, whether it's writing a book, starting a podcast, or singing on stage, chase it! (Unless your dream is something horrifying like hunting human beings. Then by all means, don't pursue those urges!)
For me 2017 is going to be HUGE! Rosinanti released at the end of 2016, and the follow up Novella, Rosinanti: The Decimation of Casid is releasing on 1/17/17. After that, Books two through six are all scheduled to release this year! I hope you'll all join me on my journey, while you continue to pursue yours! I can't wait to support you all as you've supported me!
You can keep up with Kevin here:
OFFICIAL WEB SITE: www.authorkevinjkessler.com
FACEBOOK: www.facebook.com/kevinjkesslerauthor
TWITTER: @KevinJKessler
INSTAGRAM: @WhiteDragonPN
OFFICIAL ROSINANTI FAN GROUP: www.facebook.com/groups/rosinanti