Welcome to Kevin J. Kessler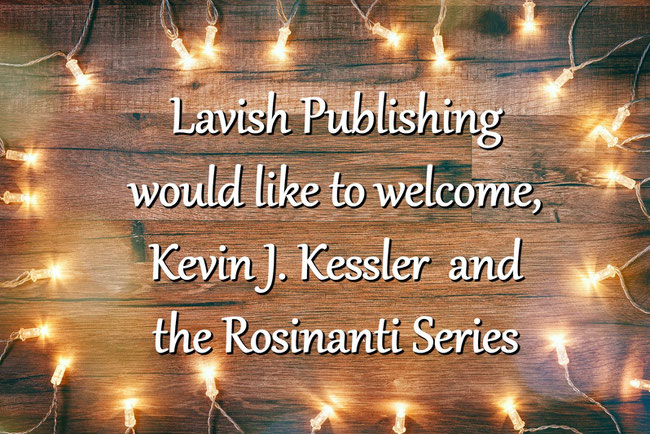 A Word From Kevin:
From a very early age, the creative worlds found within the pages of literature have spoken to the deepest depths of my imagination. Creativity is my passion, and I've spent 31 years seeking it. To have the opportunity afforded to me by Lavish Publishing to share my creative spark with you all is an honor that transcends words. It is the realization of a 16-year dream. 
Rosinanti sparked into my mind at the age of 15. For Christmas that year, a good friend gave me a spiral leather bound notebook with the words "ROSINANTI BY KEVIN KESSLER" written in calligraphy on the first page. From that moment I was off to the races. Clichéd as it may sound, the Rosinanti Series is my baby, and the characters found within are my family. 
I want to thank Lavish Publishing for giving me the opportunity of a lifetime, to stand beside some truly amazing wonderful and talented authors and join this truly amazing team. It is my sincerest hope that The Rosinanti Series will capture the imagination of the Lavish audience, and you will all come to love these characters as I have for over half my life. 
Follow kevin at these locations:
About The Author:
Kevin J. Kessler is a New Jersey native who now lives in Orlando Florida. Since the age of three he has dreamed of pursuing a career in literature, and has been writing fiction since the day he learned to hold a pencil. He is passionate about the genres of fantasy, action/adventure, and science fiction. 
Kevin owns the White Dragon Podcast Network, which puts out weekly podcasts on a variety of topics ranging from Walt Disney World, to movies, television, comic books, video games and more. A lifelong geek, he can often be found at the many theme parks and local attractions in Orlando. He developed the story for the Rosinanti Series as a sophomore in High School, 16 years before the book's release.