Welcome Desiree L Scott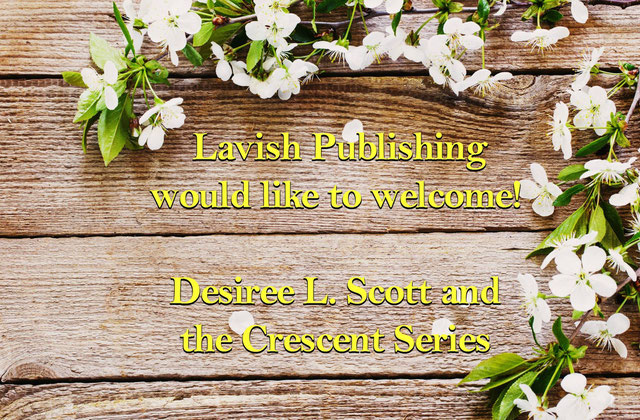 About Desiree
Desiree L. Scott has been writing since she was sixteen years old. There have been many influences within her life that has set her on the path that she cannot help but walk. A few of those influences consist of Karen Rose, Lisa Gardener, Nora Roberts, Cynthia Eden, Catherine Anderson, Laura Griffin, Andrea Kane, and Lisa Jackson, just to name a few. This list by no means defines my own writing but they have indeed influenced her desire to live outside of her own world and to create the thrill of her dreams.
Desiree lives on 40 + acres in the SHOW ME state with her ten-year old daughter, with the wonderful addition of four dogs. The weather is unpredictable, but the surrounding beauty of the country helps her creativity as she sits on her top deck with her laptop and coffee close by. There is one incident that will always remain with her that really affected her determination on writing and she would love to share it with her readers...... 
A Word from Desiree
When I was eighteen years old, I had written ten VERY well-known authors, a few being Julie Garwood and Nora Roberts, just to name a few. Now keep in mind, I wrote a very long letter, asking for advice on writing and so forth. My letter was more gushing than anything else but still, ONE author wrote me back! By hand no less.
Her name was Andrea Kane, a suspense writer who crafts the most amazing stories and plots. But because of that one small act of kindness, she not only has my respect as an author but as a wonderful person who took the time to let me know about a few organizations and to wish me luck in my goals and ambitions through life. It meant the world to an eighteen year old girl and still does, as I have gotten older and continued my dream.
I hope that I make one small impact in the world at large and to readers, even if it's small. I have so many reasons to be blessed in life and hope that I never take those for granted. The support has been amazing and for that, I will never forget where I have come from, the struggles I have endured, and the blessings that I have been gifted with. Thank you all so very much!!