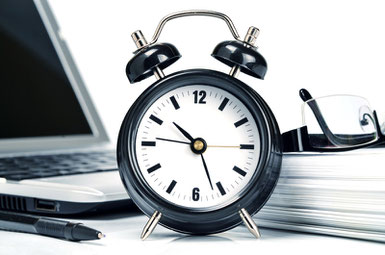 Recently, we had a chat about things we do to 'save' time, or use it more wisely. Here is a little snippet of ideas for being more efficient…
Samantha Jacobey - My first and foremost time saver is list making.... I keep a couple going, one for TODAY, one for COMING UP, and one for things I WOULD LIKE TO DO, among others... do you keep any lists?
L.A. Remenicky – Absolutely. I usually have a running list of things to do that I might forget. I add to it as I think of things. Today I have 3 places to check for promo.
Samantha Jacobey - Oh, promo - that can be a great place to save time. We often take so much on our plate that COULD be done by someone else. I love to have a post that others can share for me. That way, I only post once and a few other people pick up and post in other places. Huge time saver when you work as a team.
L.A. Remenicky - That is also on my list - set up some promo posts for sharing 😊
Samantha Jacobey - So, what's something you do that helps manage or save time for yourself?
L.A. Remenicky - My biggest time saver is having a schedule. For example, from 6 - 7 is for emails and social media, 7 - 9 is for writing/editing. Some nights I have to adjust times depending on what needs to be done, but working full time means that my evenings need structure so I can fit it all in.
Samantha Jacobey - Oh, that is so true. I have my schedule taped to my computer, which I need to alter now that I am back in a classroom until the end of the year. I even set alarms on my phone that give me transition notifications so that I didn't get lost in an activity and not move on to the next one when the time comes.
L.A. Remenicky - Yes, alarms are a great way to stay on schedule, especially the ones for tasks that have to happen at a certain time; if you forget, the opportunity is gone.
Samantha Jacobey - I know, and with the new technology, such as smart phones, they are easy to set, activate, deactivate, and move whenever the need arises... even just a quick timer can make all the difference.
L.A. Remenicky – I like that, too. I wish there could be two of me, sometimes, LOL.
Samantha Jacobey – right. But short of cloning, I've found another way to save time is to just say NO! No to things that are not a priority, as well as things that are time sinks, such as surfing my news feed when I should be on task. Simply closing Facebook or turning of notifications so that I don't have those little pop-ups to distract me has helped.
L.A. Remenicky - Ain't that the truth.
Samantha Jacobey and L.A. Remenicky work actively as authors, hold full time jobs, and are a large part of the Lavish Publishing Team. Thank you both for your time and dedication.
---