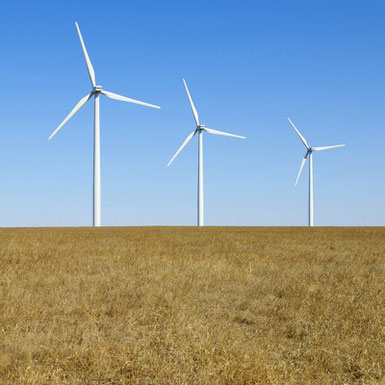 Recently, I drove to San Antonio to take part in the Deep in the Heart book bash. I had a great time, but something happened to me while I was driving... 
I had to stop and pick up a voice-recorder at the Best Buy in Abilene; I was obsessed with having it and didn't care if it made me late to pick up my sister in Dallas. I would have burst if I had not stopped and made the purchase so I could record my thoughts as they happened.
When I'm driving, it clears my brain and allows it to visit places that only seem to be accessible while I am doing so. As soon as I stop or get where I am going, I have to pull out my journal and write those thoughts down. Otherwise, they seem to become locked back into their little box. That means that I can't recall what any of it was about again until I am behind the wheel once more.
For example, between Midland and Abilene, there are hundreds of giant wind turbines and wide open fields where various crops are grown. Those of you who have not seen west Texas should make the trip some time, because it's flat. So flat, the old joke about being able to watch your dog run away for two weeks is almost true. Those hills you see off in the distance, taunting you as if you could reach out and touch them, are literally a hundred miles away, if not more, and it's a sight everyone should behold as surely as everyone should see the Grand Canyon at some point in their lives. But I digress…
Windmills and Fields…. These give me a duality of thought. In the Irrevocable Series, there were huge windmills such as these, which were used to generate the electricity that the people at The Ranch needed for everything that required power. And those big empty fields, where they were tilling it up and getting ready to plant this year's crops; well, they break my heart.
In a way, it's disheartening to see them cluttering the landscape with planted fields and giant machines. But on the other hand, it gives me hope to see us as a society being smarter about our resources. Using the things that we have better. After reflecting on these things, I am truly glad that I wrote the IRS as I did, and wouldn't change a thing about it. It speaks to me, and hopefully will speak to all those who wander through its pages.
After I picked up my little recording device, my thoughts turned to one of my other stories and more personal matters, and I did a bit of reflecting on being a mother. I have four sons, and they have all influenced my characters to some degree. However, I love writing the Summer Spirit Novellas the most, mainly because it's different for me.
The SSNs are not religious, but are magical, and I didn't realize how incredible magic could be to write. Creating this other world where things are right next to us, but we can't see or know that they are there and are influencing us, is so much fun. Couple that with taking different elements and things from over the years and pulling them into this one story, and it is irresistible.
Not to mention that the Summer Angels is an idea that my youngest son inspired, which really takes me off on a tangent. He is so creative and so imaginative; so much like me in so many ways, that I find myself struggling. I spent my entire childhood (and adulthood?) dreaming up stories, and yet I find myself telling my little one to STOP making things up. But didn't I do that? Don't I do that to this very day?
Part of me wants to be the good parent; part of me wants to mold him and teach him to have his feet on the ground like my dad wanted to do for us. But then part of me wants to let him run free, and use that imagination and dream about things and be creative. If he wants to be, I really need to let go and let him do those things, not hold him back and tell him his vision is wrong just because it doesn't match the world as we know it.
I guess in a way, that is really why I like writing these little novellas. When I'm telling that story, I'm talking to him, and letting go of being mom for a while; I'm allowing him to be himself and go where ever his mind will roam.
I think having imagination is such a wonderful thing. I have had people tell me they don't dream about things, and that also makes me a little sad. I have seen some trends in our schools, looking to put more of the creative arts back into the curriculum. I for one hope to see that happen; we need dreamers, and we need to encourage those who have the gift to visit and create other worlds to do so. Otherwise, our planet becomes barren, like those big empty fields; sitting and waiting for the seed to be planted.
---